Music SEO: 3 Lessons in Brand Optimization
Unless you belong in the list of top and highest paid musicians, you need to work hard on brand optimization strategies this 2019 (and possibly the years thereafter).
Yet, even when they have reached the height of their marketing campaign, the most established and famous names in the music industry continue to strive and work on their brand. Daily, music artists, their marketing teams, and/or their trusted link building company push harder to bring the brand and subsequently the music closer to the target audience and listeners. 
While the traditional means to initiate brand recall and maintain relevance relied on old school and offline marketing techniques, the birth of everything digital, many thanks to technology and the internet, has changed the beat.
Today, the battle of the bands [and solo music artists] has reached the online arena. And while the music you create remains to be your number one weapon as a musician, gearing up with optimization techniques can surely help your brand stand out.
Here are some lessons in brand optimization that you need to keep in mind this 2019:
Discovery. You make music to be heard. You compose each line and fine tune the melody to share your musical art with everyone. The good news is, your listeners are waiting for you. Your target audience are ready to listen to your songs and learn the lyrics by heart. The only concern is, they have yet to know about you, and your wonderful songs.
While FM radio stations and DJs remain to be in the business of bringing your jam in a daily manner, discovering new music has greatly changed, these days. With almost everyone living their lives online, it makes great sense to start making rounds off of the internet.
So, where do you start?
If you haven't built one yet, the first step you need to do is to create your very own website. After all, your future fans cannot discover you if you do not have a legitimate spot in the world wide web. That is one simple truth about SEO for music [and any industry, for that matter]: you need an online base if you want to start building your brand presence.
Assuming you have a working website already, here's what you need to do next.
Scan the pages of your website and examine the way you use on-page SEO practices. Are your title tags and headers in place? Is there a catchy metadata and a coherent URL that appears when your website appears in the search engine results pages? These little details might seem negligible and unimportant, but their combination has a definitive impact on brand optimization.
Your title and header tags, for example, are good spots to put keywords you want to rank for. The same goes for keyword-rich URLs and descriptive metadata. The more coherent and keyword-targeted your site URL and description is, the more the search engines reward your site with a higher rank in the search engine results pages. This matters because a higher rank in the SERPs gives users a greater chance to stumble across your website and ultimately discover your brand (and music).
But what kind of keywords should you be eyeing, if you are a musician who wants to achieve brand optimization? This is where effective keyword research comes into play. For consumers and audience of the music industry, this may range from simple things such as personal information about the music artist to date-dependent ones such as gig schedules and the like. No matter what information you gather in your research, though, make sure that you leverage useful data and maximize it to your advantage.   
Experience. Now that you have an on online repository of everything related to your music, it's time to keep your visitors' gaze within your webpage. As with any form of optimization technique, creating a positive user experience rewards not just the site visitor but also the site owner. While you might think that your lyrics and melody are enough to keep the music alive, you might need to play a different tune, when it comes to brand optimization.
 
There are two important considerations that you need to keep in mind, when it comes to user experience. Passing the mobile-friendliness test tops this list. As the name implies, this simply means the ability of your website to function satisfactorily when browsed using mobile devices (such as smartphones). And as the number of smartphone users (who stream radio and other music platforms) continue to grow, having a mobile-friendly music website is bound to become even more crucial.
Then there is the evergreen content that can make or break any website. After all, they won't coin the term "content is king" if the stuff you upload in your website amounts to nothing. So, get moving ad upload previews of your upcoming song releases. Post behind the scenes pictures and videos of your latest rehearsals and concerts. Create exclusive and downloadable content for anything related to you and your music. Remember, to optimize your brand in favor of music SEO, you can turn to the power of multimedia and diversity to keep the music playing.
Connection. You've reached the SEO ranks and caught user attention. The next task is to keep the connection. In music SEO terms, this means following through with relevant off-page SEO tactics. To start off, make sure you have a social media account that is linked to your website homepage and vice versa. This setup makes it easier for your fans to find and access all the platforms you are on. Your loyal fans can either browse content for themselves or put it up for social sharing. 2019 is definitely the best time to amp up your social media following for a more optimized brand strategy. Similarly, regularly update YouTube profile and use it to showcase your musical prowess. Make acoustic versions of your songs and upload their videos on YouTube. You can even embed the YouTube link on your site for easier viewing and sharing.
Finally, to boost your brand optimization    strategy, aim to get quality backlinks. Now, more than ever, search engine crawlers interpret these backlinks as a sign of your site's credibility and authority. So, if a reputable music review site links back to your page, the search engine bots counts this in favor of your niche authority.
Establishing backlinks may either be done manually or with the help of the pros. For example, you can create a specific page for your band's upcoming event and provide the press a URL they can link back to. Or you can employ an SEO agency that is knowledgeable in link-building and can be hired to do the job for you.
The path to brand optimization in the music industry might seem complicated. But the truth is, your brand can gain competitive edge through music SEO, in three relatively simple aspects. First, work on your site's discovery to improve brand visibility. Create a website and optimize it with on page SEO tactics. Second, enhance user experience to create positive brand recall. Get your site to run fluidly on mobile and boost your content. Finally, establish and create a lasting brand connection with your fans and website users through various social media sites and platforms.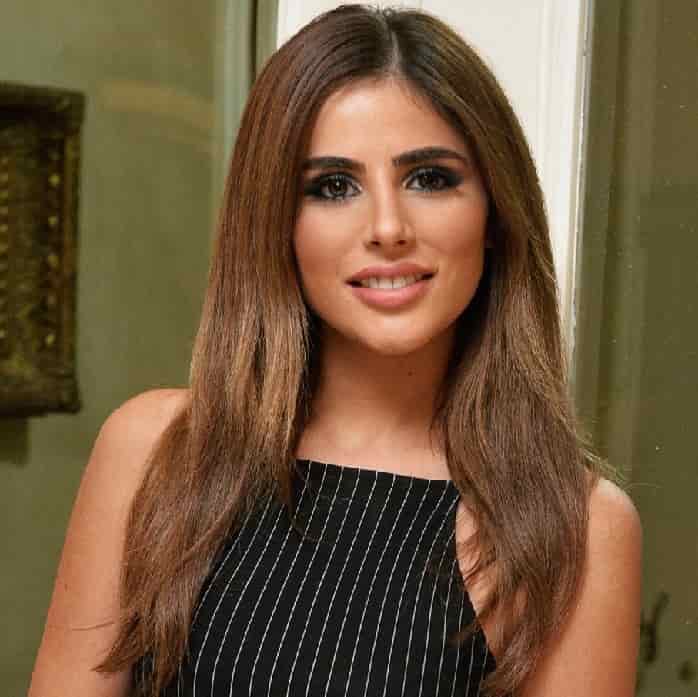 About Author
Originally from the U.S., Rana Tarakji is the founder of One SEO, a multinational link building agency, author of Off-site SEO guide: A Hands-On SEO Tutorial For Beginners & Dummies, and a web content specialist who now lives in Beirut, Lebanon. Rana's work has appeared in a wide range of publications in print and online, including Life Hacker, Upwork, Christian Today, Newswire, and many other outlets.